Skydiving Bryan/College Station, Houston, Dallas/Ft. Worth & Austin TX
Texas Gets Higher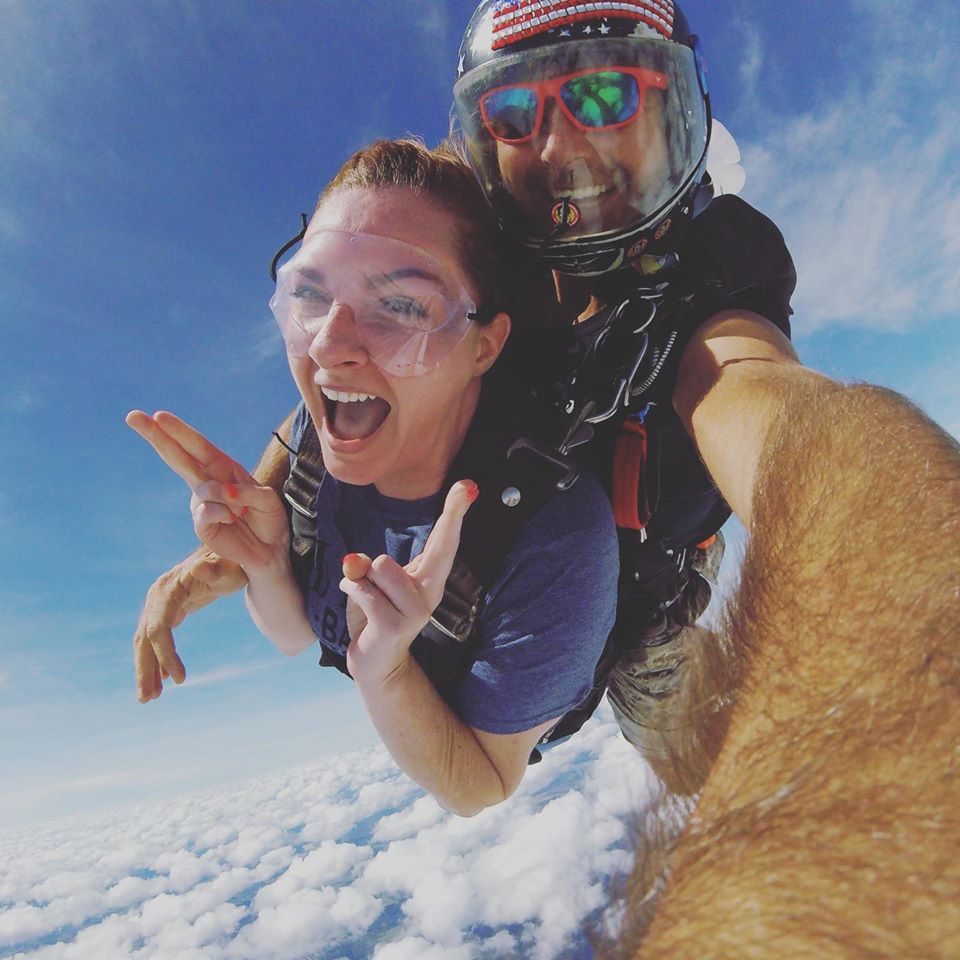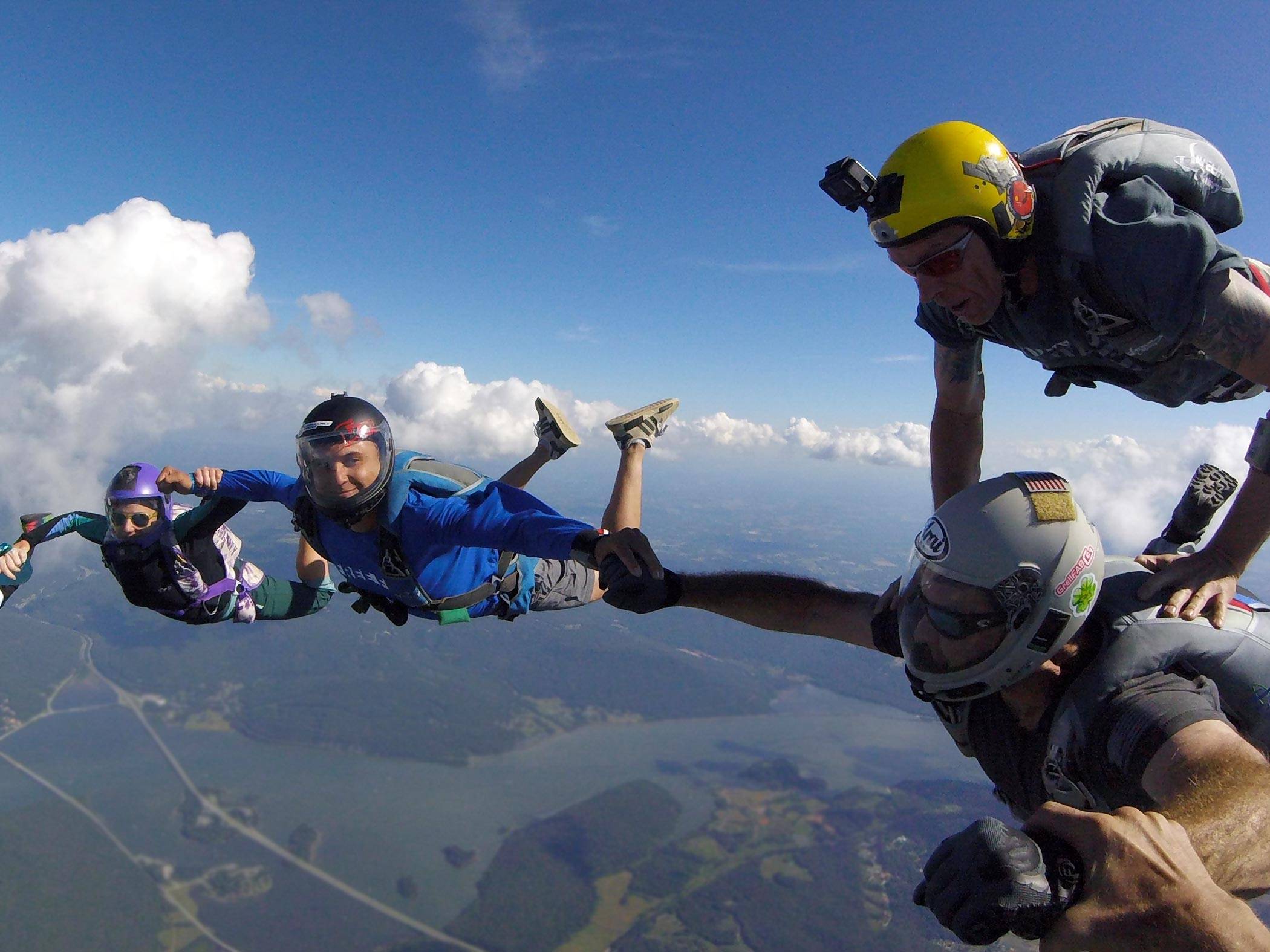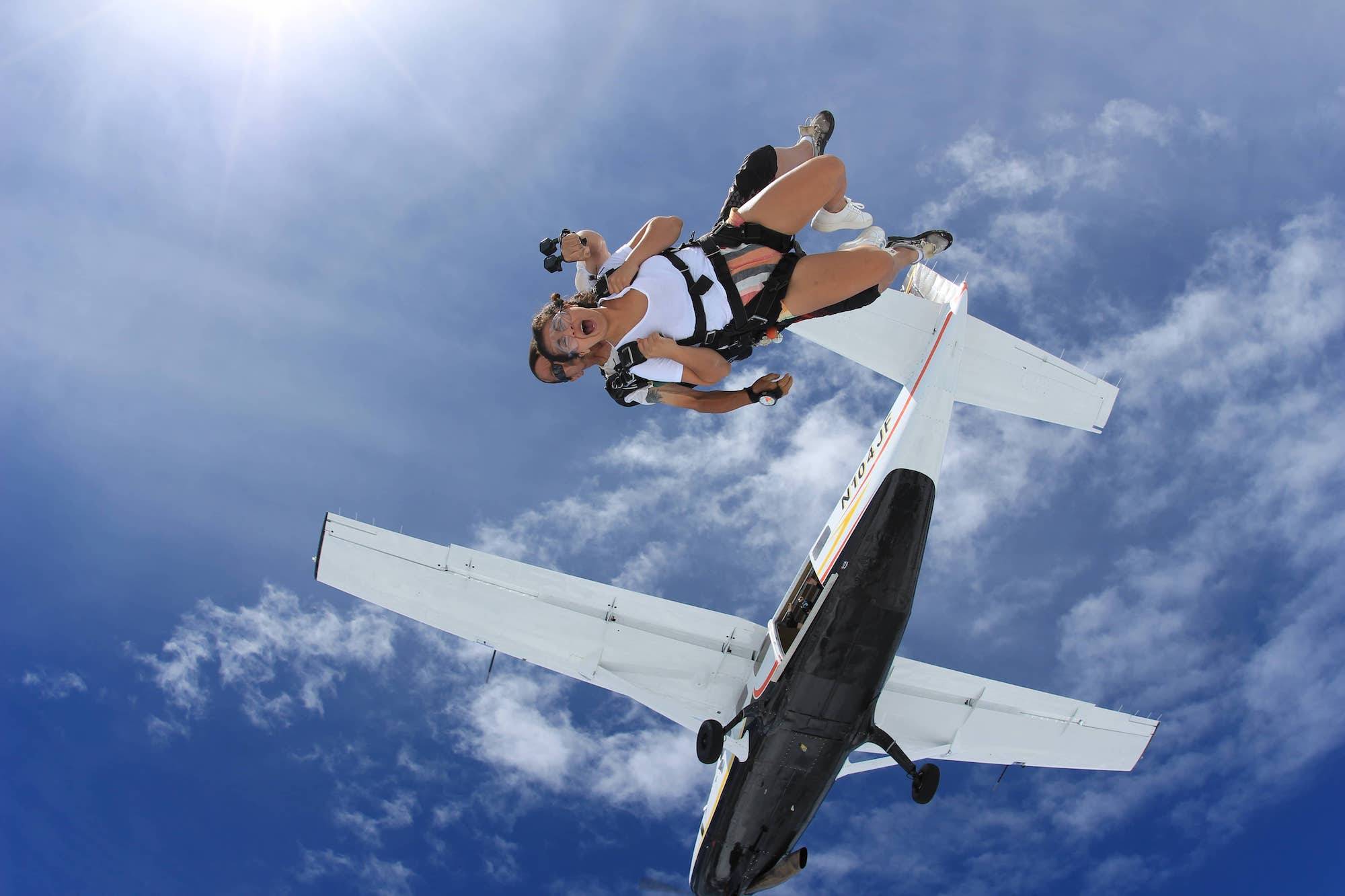 THE SKYDIVING COMPANY
BOOK A TANDEM TODAY!
The Best Choice for Skydiving near Houston, Dallas, Austin, & College Station, TX.
Welcome to The Skydiving Company, the Lone Star State's newest skydiving center in Texas! Centrally located in Madisonville, TX just minutes from I-45, we are the ideal location for skydiving Houston and skydiving Dallas.
Whether you're a first-time skydiver or an experienced jumper, The Skydiving Company is dedicated to ensuring you have world-class skydiving in Texas experience. We offer tandem skydiving, learn to skydive training programs, and sport jumping in our brand new facilities designed to ensure your safety, comfort, and enjoyment.
Our family has been skydiving since 1960, and we are as passionate about the sport today as we were 60 years ago. We hire the industry's best instructors and work to provide each of our guests with a truly unforgettable experience. When you jump with The Skydiving Company, you can rest assured that you are in good hands!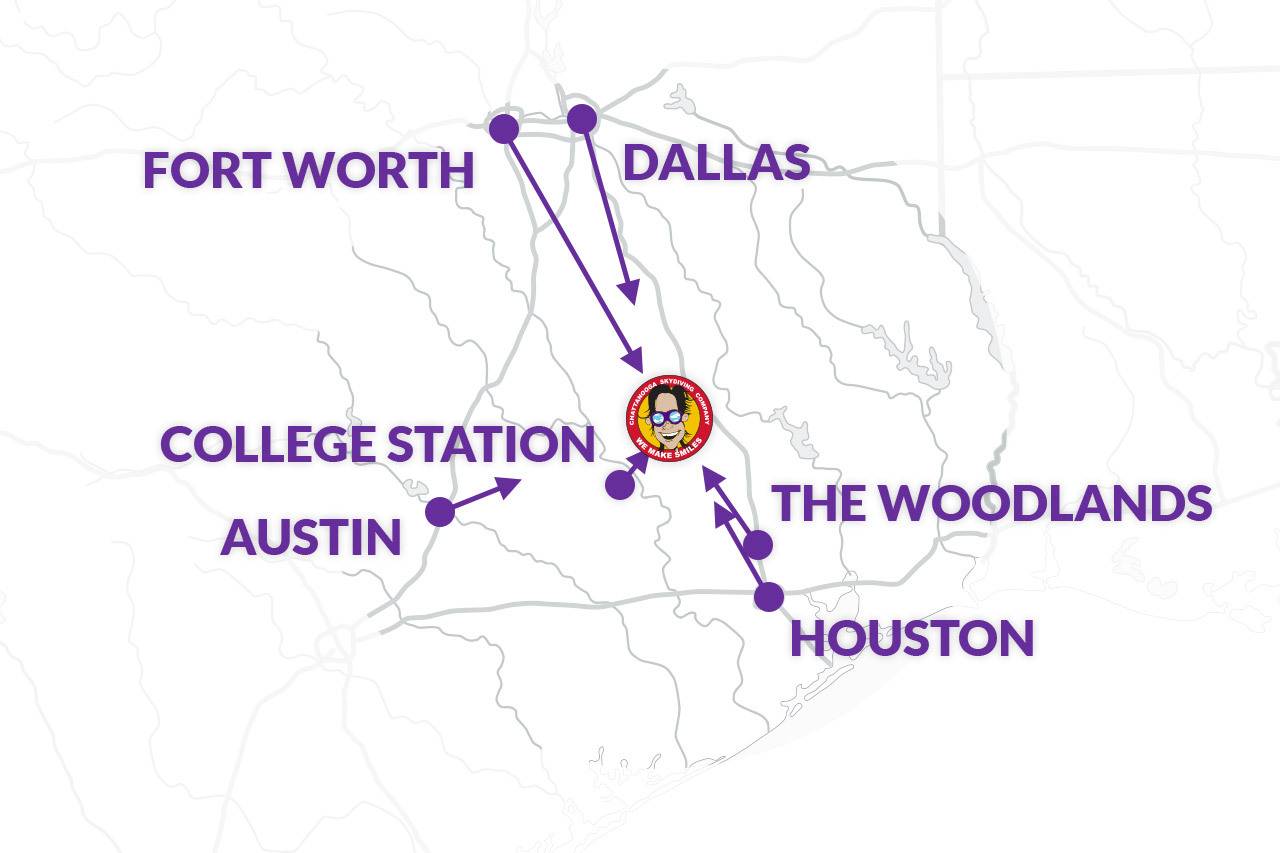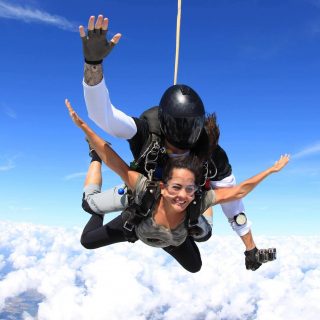 Tandem Skydiving
Your First Jump
Experience the exhilarating thrill of freefall!
First-time skydiving? No problem! Tandem skydiving lets you experience the incredible rush of skydiving with no previous experience required. We'll team you up with one of our highly experienced tandem instructors and have you trained, geared up and ready to jump in only one hour!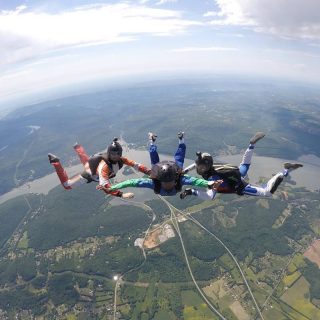 Solo Training
Learn to Skydive
Become A Licensed Skydiver In As Little As A Week
Learn to skydive solo with The Skydiving Company's A License program in as little as 25 skydives!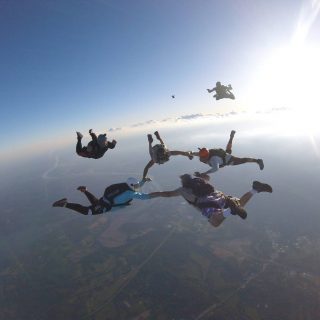 Experienced
Fun Jumpers
We Fly Modern Impeccably Maintained Aircrafts
The Skydiving Company welcomes all licensed skydivers to join our fun jumper community. Whether you live in the Houston / Dallas area or just visiting for a few days, we hope you'll stop by our DZ for some fun. Click the button below to get more info on lift tickets, aircraft, and DZ amenities.